Meet Jeffrey Ochrach
Top Rated

Litigation Attorney
Summary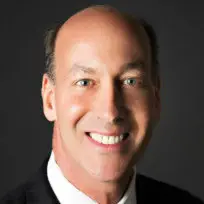 Jeffrey H. Ochrach began his practice of law as an attorney with Long & Leevit, an 85 lawyer firm in San Francisco. He focuses his practice on the areas of business law, real estate law, business and financial aspects of family law, and lawyer malpractice law. In 1993, Mr. Ochrach formed the Law Offices of Jeffrey H. Ochrach in Placer County. He is listed in The National Directory of Who's Who In Executives and Professionals and has been a legal commentator appearing on Fox40 Television News. Mr. Ochrach has also lectured on trial techniques and strategies at continuing education courses for lawyers, and he has served several times as an expert witness on standard of care, breach of fiduciary duties and ethics issues.
Litigation Experience
Mr. Ochrach has extensive trial experience and an unparalleled record of victories. He has won 45 of 48 trials, or 94%. On average, these have been 2-3 week long trials, and his longest trial lasted almost 2 months.
Education
Mr. Ochrach received his Bachelor's of Science Degree in business administration and accounting from California State University at Long Beach. Before entering law school, he was an auditor for the big-eight accounting firm of Ernst & Whinney (now known as Ernst & Young). In 1987, Mr. Ochrach earned his Juris Doctor Degree (with distinction) from the University of Pacific, McGeorge School of Law. While in law school, Mr. Ochrach was a published writer on the Pacific Law Journal, authoring the law review article In re Cecchini: Willful and Malicious Injury–Nondischargeability in Bankruptcy, 17 Pacific Law Journal 1511 (1986). He was the recipient of the American Jurisprudence Award for corporate reorganizations and a member of the Traynor Honor Society.
Professional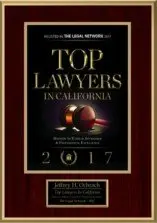 Mr. Ochrach is admitted to practice in all of the State and Federal courts of California. He is a member of the Placer County and Sacramento County Bar Associations, as well as the American Bar Association. Mr. Ochrach also serves as a Judge Pro Tem in the Placer County Superior Court and an Arbitrator for the Sacramento County Superior Court.
Author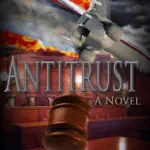 Mr. Ochrach published his first book: Antitrust, a novel. The story is about attorney Josiah Howard defending an Arab corporation against antitrust charges brought by the U.S. government. The case turns deadly when Howard discovers his client is a terrorist ready to launch the largest, most high-tech attack in the history of the world — that will cause thousands of planes and bridges to crash to the ground in a single moment — killing millions of Americans.
Antitrust, a novel is available to sample or purchase from most ebook sources, such as Apple's iBooks Store, Barnes & Noble, and at smashwords.
Community Service
Mr. Ochrach is a Board Member of the Placer County Sheriff's Council, a non-profit group dedicated to supporting the Placer County Sheriff's Office through fundraising for equipment and other needs outside of the Sheriff's budgetary constraints. For 15 years, Mr. Ochrach served on the Board of Directors (and is a former President) of Sierra Mental Wellness Group, a non-profit mental health and drug rehabilitation agency.  He also served on the Board of Kids First, whose mission is to end child abuse and neglect.  Mr. Ochrach is a former member of the Board of Directors for the Roseville Community Hospital Foundation. He also served as a Director of the Eureka Schools Foundation.  Finally, Mr. Ochrach is a former member and  Director of the Rotary Club of Roseville Sunrise; he is a six-time recipient of a Paul Harris Fellowship by Rotary International.